KRIS YAO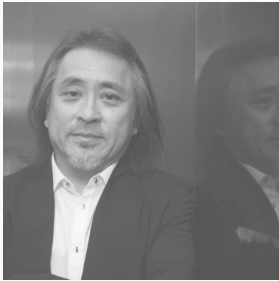 KRIS YAO, Hon. FAIA
Founder of KRIS YAO | ARTECH
Taipei KRIS YAO | ARTECH
Shanghai KRIS YAO | ARTECH
EDUCATION
1978
Master of Architecture University of California, Berkeley
1975
Bachelor of Architecture Tunghai University, Taiwan
HONOR
2014
Honorary Fellowship of the American Institute of Architects (Hon. FAIA)
2011 Special Contribution for Property Development and Construction Award
FIABCI Prix d'Excellence Awards- Taiwan Branch
2009 Grant of Class I Architect Registration (China)
The National Administration Board of Architect Registration, P.R.C.
2007 Culture and Arts Foundation Award for Arts
2005 Distinguished Alumnus Award (U.S.A.)
College of Environmental Design, University California, Berkeley
1997 Outstanding Architect Award
Ministry of the Interior, Taiwan
Kris Yao is the founder of KRIS YAO | ARTECH. He obtained a Bachelor of Architecture from Tunghai University in 1975, and a Master of Architecture from the University of California, Berkeley, in 1978.
Throughout his 30 years of practice, Mr. Yao has received numerous awards and recognitions, including the Distinguished Alumnus Award from the College of Environmental Design at the University of California, Berkeley, in 2005, the Culture and Arts Foundation Award for Arts in Taiwan in 2007, and the prestigious Honorary Fellowship from the American Institute of Architects (Hon. FAIA) in 2014. Mr. Yao's works have been widely published in international magazines and architectural journals.
Kris Yao has taken part in many international architectural exhibitions. In 2002, the Hsinchu High Speed Rail Station project was exhibited in the 8th Int'l Architectural Biennale, and continued to be exhibited in the 1st Rotterdam Int'l Architectural Biennial in 2003. In 2004 the Drape House was exhibited in the 1st Beijing Int'l Architectural Art Biennial. In 2008, he was invited to rejoin the Taiwan team for the 11th Venice Int'l Architectural Biennale. In 2013, the project Palace Museum, Southern Branch was exhibited at the International Architecture Showcase (IAS) in London. In 2014, Mr. Yao participated again in the Venice Biennale Collateral event "Time Space Existence". In 2015, "30x30" solo exhibition took place in Beijing, and in 2016, another solo exhibition "WithIn•WithOut" was held in MoCA, Shanghai.
Mr. Yao's architecture integrates function with culture and history, presenting a unique approach that celebrates the spirit of the locality. The AIA praised him as an architect who "demonstrates his humanity with the development of physical elements that hold true to human emotion and conditions, cultural and historical context, and a sense of scale and place. His architecture has a poetic nature, using his native eastern aesthetic and spirituality with a sense of natural light, interplay of surfaces and forms and executing all with a high level of innovation and professionalism."
Recent Selected Projects
2019 Hupan University
2018 TSMC Nanjing Fab and Design Center
2018 Shanghai Foxconn Headquarters
2018 Museum of Prehistory
2017 The Xiqu Center of Taiwan (XCT)
2015 Palace Museum Southern Branch
2013 Wuzhen Theaters
2012 China Steel Corporation Headquarters
2012 Water-Moon Monastery
2010 Lanyang Museum
2010 Kelti Center
2006 High Speed Rail Hsinchu Station